Ryan Miller is coming out of hiding...
And he's bringing his game face...
...And of course, the sass.
Everyone's
excited.
Hopefully we see a lot of sick saves...
Oh hi, Dominic.
And not so much of this...
I was at that game...sahhh sad.
Hopefully the at the end of the game we'll see a bunch of this:
Maybe in his post-game interview we'll be treated to some of his thoughtful insight, sarcasm, and dry sense of humor...
And if we're lucky enough, we'll see some quintessential Ryan Miller sassiness.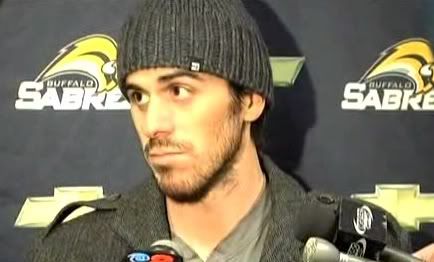 ...Now, I hope people don't confuse this Ryan Miller lovefest as me thinking that he's going to come in and save the season and single-handedly carry this team into the playoffs (although that would be kind of cool), of course we can't expect that to happen. So while Ryan Miller isn't Jesus who'll be our savior, at least he sometimes
looks
like Jesus...
That's a start, isn't it?
So fans, I know it's been a rough couple of weeks...and it's been real hard to find the slightest bit of optimism or hope, but let's try and enjoy the last few weeks of the hockey season and maybe watching Ryan Miller compete will make this team somewhat enjoyable to watch again. Let's all rejoice!
*This entry has been approved by Ryan Miller*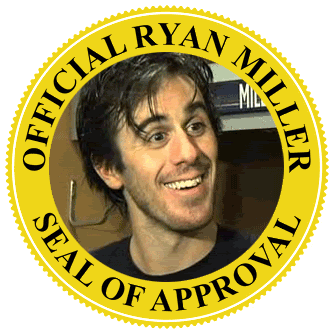 I made that...I don't know whether I should be proud or embarrassed.