Although this is a hockey blog, I've been known to go off-topic and talk about things completely unrelated to the Sabres or hockey. So I can't go without saying anything about this T.O. business. It's pretty amusing how much attention this has brought the Bills. Every time I turn on ESPN it's all about T.O. and the Bills. It seems as though people's feelings on this whole deal is pretty black & white. You either love the move, or you hate it. I would consider myself a "casual football fan" meaning that I follow the Bills, but I don't really follow the rest of the league other than just what I hear in the sports wrap up on the 11'oclock news. All I'll say is that it's only a one-year deal and what's the worst possible outcome? The Bills miss the playoffs? What else is new. He certainly is bringing a lot of attention and I don't think Bills are used to that as we haven't really had a superstar on the team for awhile. This whole situation just gives me a perfect chance to whip out one of my favorite .gifs, so obviously I'm not getting too bent out of shape over this.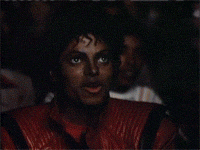 ...let the shit show begin!
So now onto the Sabres...not a very good weekend for us. We did win on Friday and that's about the only thing that went right for us. Every team that we're chasing won their games. And we gave away 2 precious points to the Ottawa Senators. What else is new...I don't care how poor Ottawa's record is, that team certainly knows how to get into our player's heads and beat them. Yeah, yeah, yeah...it was our third game in four nights and apparently several players on the team are battling the flu. Those certainly aren't ideal conditions to play in, but those 2 points were very important. I still believe that this team has it in them to make the playoffs, so I guess all we can do is keep hoping. Hope that they string together some real nice wins and hope that we can catch up to the teams ahead of us. It's a tough task for sure, but it isn't impossible. All it can take is a nice streak of wins from the Sabres and a few losses from the teams ahead of us.
Today I saw Ryan Miller's dad, Dean, and I had a real nice conversation with him. He's a real nice guy to talk to and I enjoyed our conversation. We talked about a lot of things... from what it was like for Ryan growing up being a hockey player, what it was like for him to be his father and watching him play, the current state of the Sabres and what they need to do, and we just had a real nice talk. The highlight of our conversation was
definitely
when he told me about an incident earlier in the season where Ryan almost kicked Bucky Gleason's ass. It was golden. I told Dean that I would have paid good money to have witnessed it. I also told him how much I appreciate Ryan's interviews because he's real insightful and how I love it when he gets sassy with the media. I would have loved to have stayed and chatted more with him, but I had to go to class. I made sure to tell Dean to send Ryan my best and pass along positive vibes for his ankle.
Speaking of school, I am so ready for spring break... Don't get me wrong, I'm pretty content at Buff State, but I am just so ready for the summer. I don't even have to complain about my work, because although it is a good amount of work, it's not nearly as bad as it was last semester and it is doable. I am having a hard time finding motivation to do my work, which is a problem. I think it has to do with the fact that this semester I decided to take all core classes just so I could get them out of the way... so they're all pretty generic. I try to make the best of the situation because I really like two of my professors. So while the material we are learning is pretty basic & generic, at least I can enjoy who is teaching it to me. But I've got one professor that I absolutely can't stand. I'd go into more detail about it, but I don't think I should bore you with the details. Besides, you need to meet this person to fully understand where I'm coming from. Now it's real hard for me to dislike someone for the most part, I'm always willing to give them the benefit of the doubt. So I'll sit there and be like, "He's not
that
bad." but then he'll do something that just drives me nuts. It's a little hard to explain. So another reason why I'm looking forward to the semester being over is so I won't have to deal with my one professor anymore.
So the Sabres face the Flyers tomorrow and that team has proven to be a difficult opponent to face so far this season. I don't have to go into why this game is a "must-win" and how these 2 points are critical, you've all heard it before and are well aware. It just goes without saying at this point. So while the weekend wasn't very kind to the Sabres, maybe this upcoming week will be. We can only hope.